To Know & Love God -

To Know & Love People
To Bring the Two Together Through Jesus Christ
We share a core set of values and beliefs that are rooted in our denomination.
OUR DENOMINATION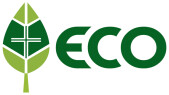 ECO is a Presbyterian denomination that exists to serve the local church, and seeks to nurture leaders and connect congregations so as to reclaim a sense of covenanted biblical community within the denomination.
The name ECO is not an acronym. ECO is committed to cultivating a healthy, diverse, resource-rich ecosystem where pastors and congregations can flourish.
The name ECO is not an acronym, the full name: A Covenant Order of Evangelical Presbyterian speaks to its core commitments:
Covenant: Connecting leaders in accountable relationships and encouraging collaboration. Ministering out of God's unrelenting grace and covenant with His people.
Order: Uniting around a shared theological core; Committing to a shared way of life. Nurturing gospel-centered leaders.
Evangelical: Advancing the gospel of Jesus Christ; Planting new missional communities. Serving our communities and God's world in Jesus' name.
Presbyterian: Standing within our Reformed and confessional heritage. Affirming the life of the mind. Embracing the value of representative government.
Our values are critical to who we are and how we minister to people. These values are not only ours, but they are shared by our denomination, ECO.