Kids Cook-Off
July 29, 2022 4:30pm
Address: Lincoln Presbyterian Church, 900 Douglas Rd, Stockton, CA US 95207
Contact: Emilee Schulz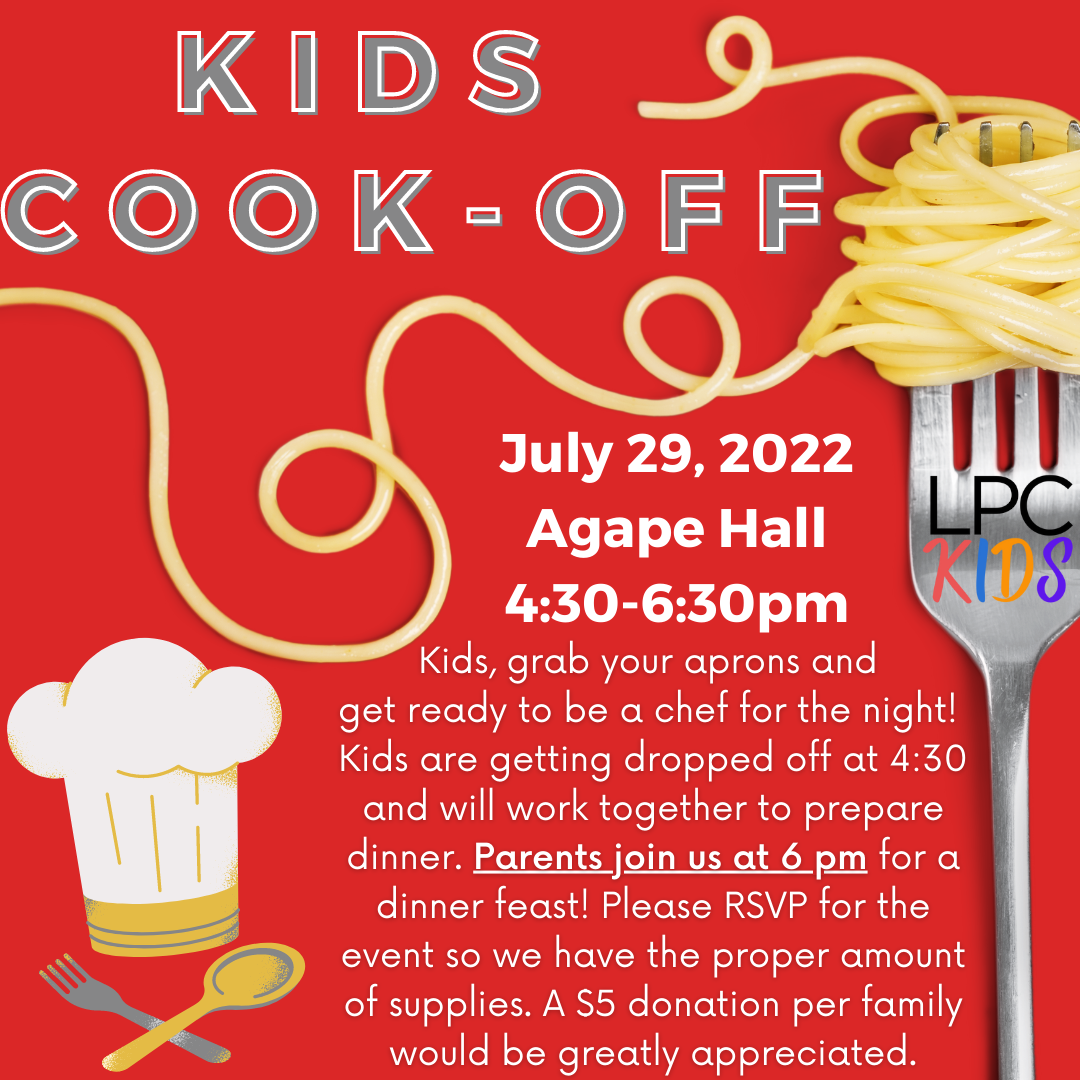 Kids grab your aprons and get ready to be a chef for the night! Kids are getting dropped off at 4:30 in Agape. The kids will work together to prepare dinner.
Parents join us at 6 pm for a dinner feast!
Please for the event so we have the proper amount of supplies. A $5 donation per family would be greatly appreciated.