If:Gathering
April 17, 2021 8:30am
Address: Lincoln Presbyterian Church, 900 Douglas Rd, Stockton, CA US 95207
Cost: $20.00
Contact: Tara Silva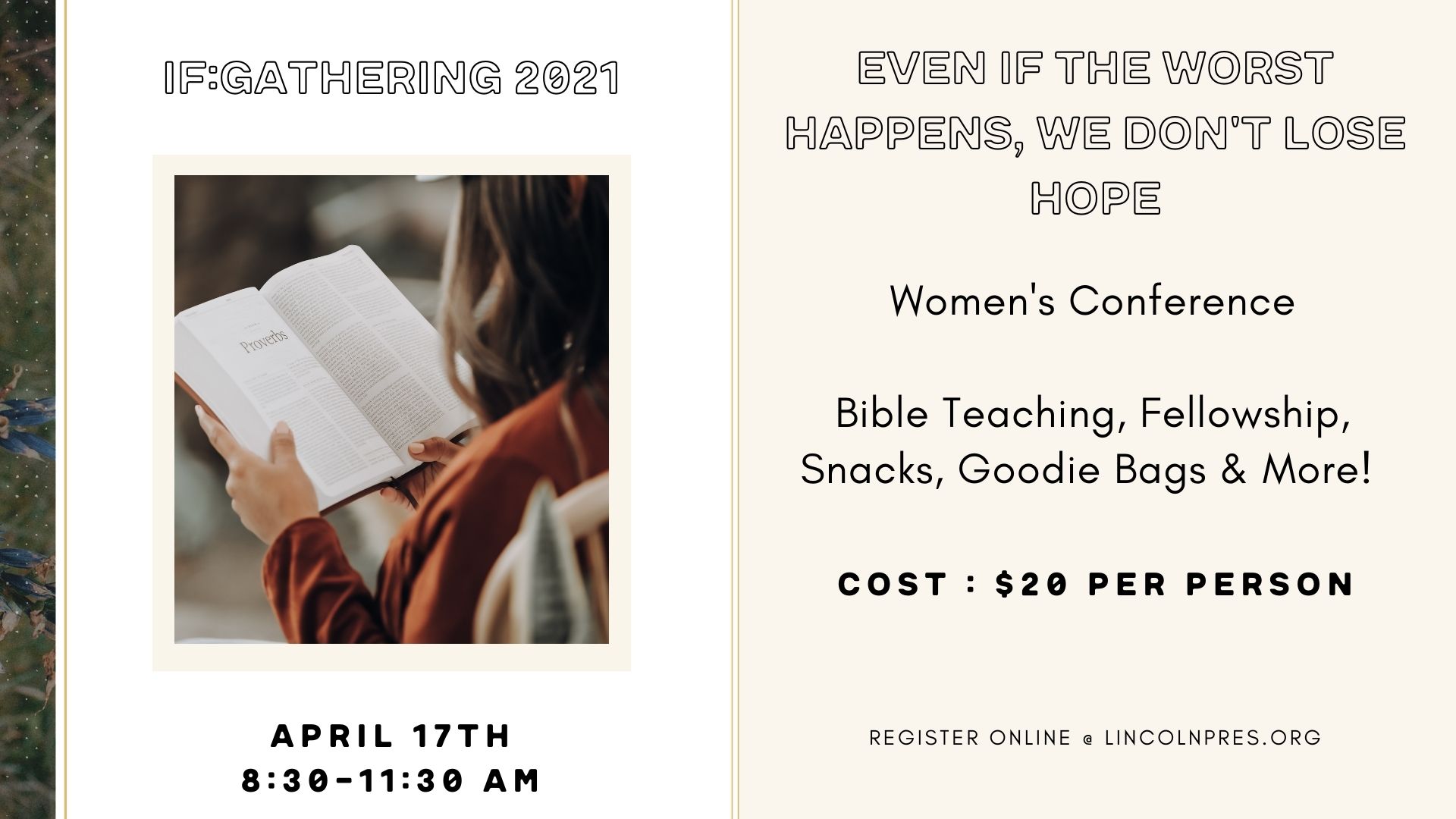 Women's Conference
April 17 from 8:30-11:30
Join us for a morning filled with incredible Bible teaching, fellowship, a light brunch and small group discussions. The theme of the conference is going to be "Even If". Even if the worst happens, we don't lose hope.
Signups are from March 1-March 31. $20 per person
Reserve your space and goodie bag today! To register, fill out the registration and submit payment either through the "Buy Now" link or pay by cash/check on a Sunday morning.
This event is designed for ladies 18 and up.