Ladies Brunch
December 7, 2019 10:00am
Address: Lincoln Presbyterian Church Stockton, 900 Douglas Rd, Stockton, CA US 95207
Contact: Tara Silva
Celebrating the Hope of Christmas!
Message of Hope by Michele Dorman
Music by Alissa Doolan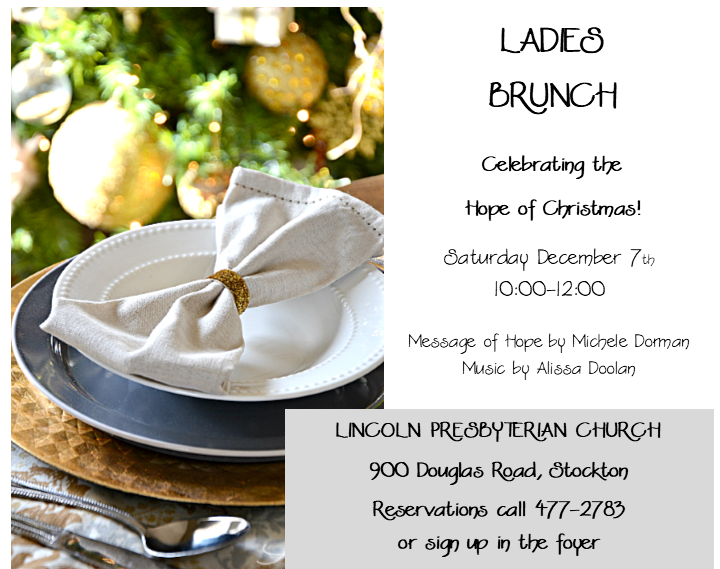 SPECIAL INFORMATION AND WAYS TO BE INVOLVED
Sign ups start on Sunday October 27th.
There is no cost for this event.
Sign yourself up.
Sign up yourself and a friend.
Sign up a group of friends.
Host a table (includes setting a table for eight people).
Check out the list of food items that you could choose to contribute to the menu and sign up to bring something.
This is an event designed for Ladies. We would love to have you bring your daughters who are at least 10 years old.
There will be limited childcare upon request for younger children.