"To everything there is a season, A time for every purpose under heaven; A time to be born, And a time to die; A time to plant, And a time to pluck what is planted." Ecclesiastes 3:1,2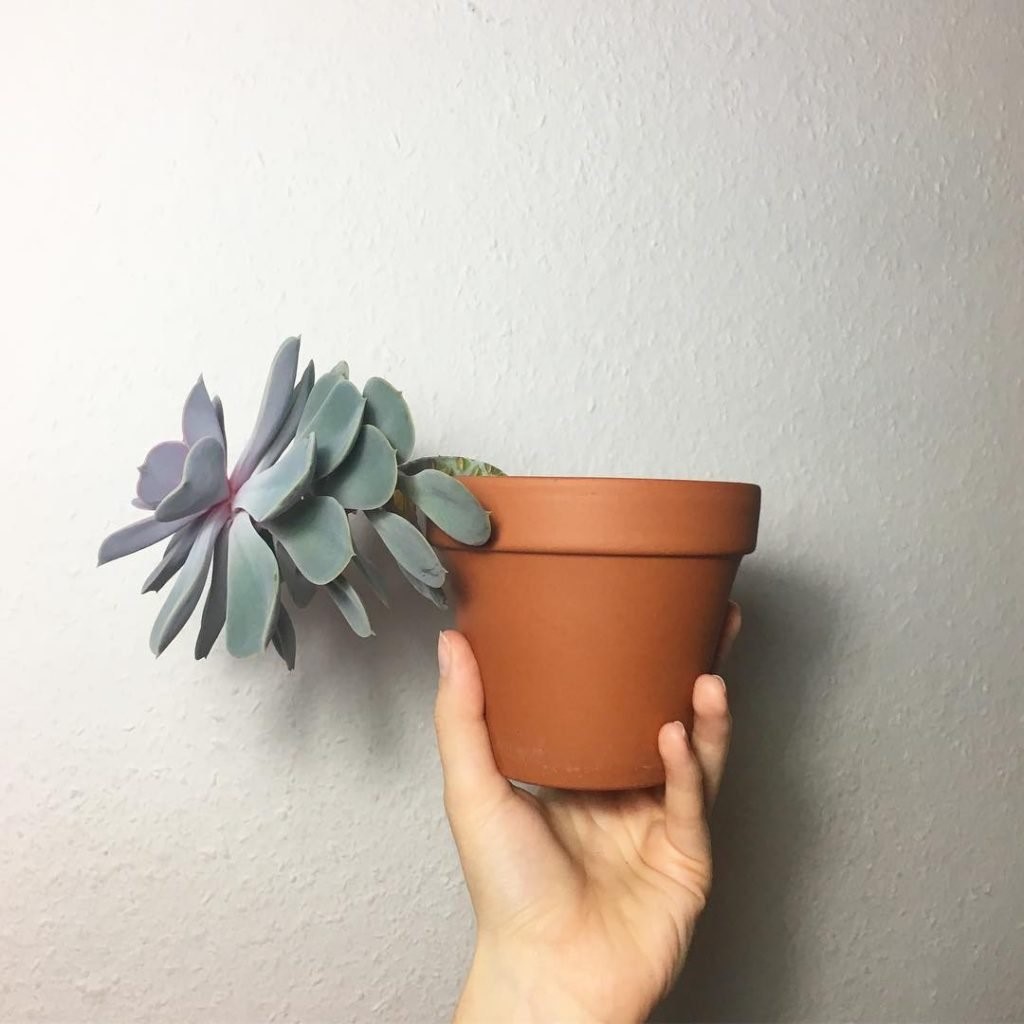 Several years ago Pam came home from a fun night with a group of ladies. She handed me the scrawniest succulent you could possibly imagine. I asked her what she wanted me to do with this obviously near dead plant. She told me that one of the ladies was kind enough to bring her friends a succulent and anyone that wanted one could help themselves. So, Pam took the worst of the bunch. As a school teacher this so speaks to her heart of love and kindness for the children who are broken down by life. Her love and encouragement could help heal and grow any damaged child who came into her life as a teacher.
But, this succulent didn't stand a chance. I knew that as soon as I would plant this baby, it was going to die. Yet, there is a time to plant and that was what Pam expected me to do even though I told her "There is no chance of survival." Soon I would pluck this dead succulent from the earth and toss it away. I was absolutely certain of it.
But as God would have it, I was wrong and she would simply smile when I would show her that this ugly duckling of a succulent was coming to life. It grew fast and beautiful. I could not believe what I was seeing. I thought Pam bought a new one and planted it but no, this was the original. Then our succulent started to have babies. No way! All around her was new life. Lots of baby succulents. So many I started giving away her babies. This almost dead scrawny succulent was ALIVE and giving life to her babies. Just crazy that she now stood tall and beautiful.
When people came to our home I would show and tell them her story. I would ask, "do you want to adopt one of our baby succulents?" Many times people said, "Yes".
But what about so many of us who put ourselves down? We devalue ourselves and often say terrible things about this amazing creation that God our Father has designed. We often dismiss and deny out loud how beautiful and wonderful we are to God and all the while our Father in Heaven is listening to us deny the beauty of our life. He knew us before we were born and He loves us more than we know. Sad, but true that we do have flaws, weaknesses and handicaps that cause us to put ourselves down just like I did with that scrawny succulent.
But let's remember that the Apostle Paul had a problem, weakness or handicap and he asked God to remove it. This was God's response to Paul and us: "My grace is sufficient for you, for My strength is made perfect in weakness."
Isn't it time to pluck up that which you and I don't like about ourselves and place it in Gods hands so He can plant us in the rich soil of His Grace, allowing the Lord of all creation to grow us and shape us into the beautiful people He desires us to be? No matter what we or others think about us, God has an amazing and wonderful way to shape and mold each of us into His image. When we trust Him and accept the truth that God did not make any mistakes when He designed and created us. He has and will continue to pour out His grace and love on who He has made and that my friends is us. So it is time to rejoice and believe as Paul said, "Therefore I take pleasure in my infirmities, in reproaches, in needs, in persecutions, in distresses, for Christ's sake. For when I am weak, then I am strong."
Let's be thrilled to be that scrawny succulent of a human being that God created and planted in this world so that we know He is doing something amazingly wonderful in each one of us who have trusted in Jesus Christ as our Savior. By the way, if you haven't received Jesus as your personal Savior, today would be a great day to accept Him into your heart as your Savior.