Welcome!
Our goal is to help our children become true disciples of Jesus Christ by building relationships with them, being examples for them, and teaching them God's Word.
Our vision is that kids would…
Know God personally - Love God and Others - Use their gifts to serve God and others


AGE-GROUPS
Nursery/Toddlers (Nursery Room)
Preschool-Kindergarten (Preschool Room)
1st - 5th Grade (Agape Hall)
SUNDAY SCHOOL
Every Sunday we have a group of dedicated adults that teach age specific Bible lessons to kids Preschool-5th grade. We believe that families grow together in their walk with Christ through worshiping together. Kids 1st-5th grade start out in our Worship service for a time of family worship and then are dismissed partway through the service for a lesson time that is geared just for them!
AWANA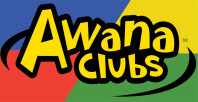 AWANA is our mid-week Wednesday children's program that meets during the months of August-May in our Agape Hall. Each evening begins at 6pm and ends at 7:30pm.
AWANA stands for Approved Workman Are Not Ashamed taken from 2 Timothy 2:15: "Do your best to present yourself to God as one approved, a workman who does not need to be ashamed and who correctly handles the word of truth." The goal of AWANA is to reach boys and girls with the gospel of Christ and train them to serve Him.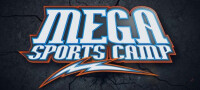 Mega Sports Camp is or annual Vacation Bible School (VBS) where children get a chance to combine their favorite sports with the church. This week involves learning skills and drills for a sport of their choosing and learning about different Bible stories and the important lessons these stories have for their lives.
SAFETY
All teachers are taken through a training on policies & procedures as well as complete a thorough background check to ensure the safety of our children.